Current networks
Our current networks aim to improve the care for children and youth.
In Australia and globally, there are a range of available networks focused on topics across the lifespan. These relate to health, education, social welfare, and other emerging fields.
By taking part in an ECHO network you can gain new skills and keep up to date with best practices.
Taking part in a network is always free. All you need is an internet connection and Zoom.
Read more about how to get the most out of an ECHO network.
Watch our video to see how participating in an ECHO has helped others.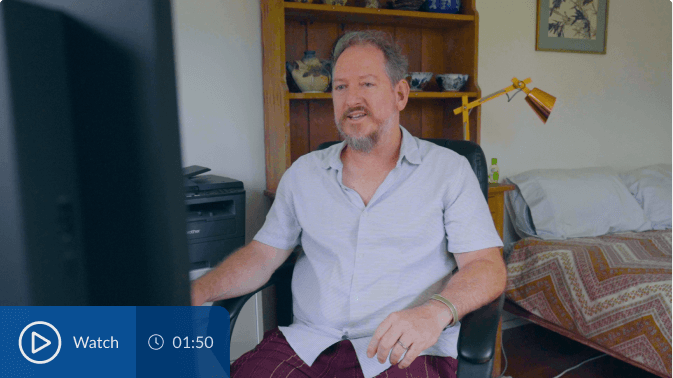 Important - Transition to new iECHO platform
Please note that all ECHO networks will soon be transitioning to the new iECHO platform - starting with Child Development, Health and Wellbeing ECHO from 2 August 2023.
Current participants will receive an email invitation to register for the new platform soon.
To build a community of practice aimed at establishing shared knowledge, learning and support from neuroscience and related fields, to help children and families thrive.
2024 dates and times to be confirmed
Children, Adolescents and Young Adults with Complex Pain
To enable the delivery of developmentally sensitive, personalised care for every child, adolescent and young adult with chronic pain.
Tuesdays 12-1pm AEST, session every 4 weeks
14 February - 24 October 2023
Paediatric Palliative Care
Connecting Australian cross-sector providers, to build a supportive community of practice, enhancing holistic palliative care to children living with life limiting conditions.
3rd Wednesday of the month, 3-4pm AEST
15 February - 15 November 2023
Child Development, Health and Wellbeing
To facilitate connections between professionals working with children and families, and build skills that promote the health and wellbeing of children and young people using an evidence-informed & systemic approach.
Wednesday 12-1pm AEST. session every 4 weeks
10 May - 22 November
Connecting First Nations Care
To highlight the patient care journey through services and systems, and to problem-solve challenges to connected care for First Nations young people and their families.
Mondays 12-1:30pm AEST, session every 4 weeks
17 April - 30 October 2023
Supporting Multicultural Children and Youth
To create a cross-sector community of practice dedicated to improving health outcomes and educational engagement for children and youth from migrant and refugee backgrounds, and people seeking asylum. This ECHO discusses the connection between culture, language and wellbeing.
4th Thursday of the month 8-9am AEST
27 April - 23 November 2023
Supporting Teams Caring for Type 1 and/or Type 2 Diabetes
Designed to improve access to support and develop a network around teams caring for children and young people living with T1D and/or T2D.
Currently paused - future dates and times to be confirmed
It takes a village to raise a child. This network aims to build a village of professionals from health, child safety, education and our other partners to problem solve, share our successes and challenges in our work together responding to children who have been abused and/or neglected.
3rd Tuesday of the month, 9:30-11am AEST
21 February - 21 November 2023
Navigating Paediatric Disability
Designed to build a cross sector community of practice for teams supporting children and young people living with a disability, so that we can work better together.
Thursdays 12:30-2pm AEST, fortnightly during school terms
NDIS for General Practitioners
The NDIS can be complex. Join to gain practical advice about supporting young people with disability or developmental concerns to access and navigate the NDIS.
Wednesdays 12:30-1:30pm AEST, weekly x5 sessions
Next series 11 October - 8 November
Adolescent Health and Wellbeing
To support effective ways of working with adolescents and young adults to help build their capacity, and build connections between professions and sectors to enable coordinated and collaborative care.
Tuesdays 9-10am AEST, monthly during school terms

Term 4 dates:
24th October
21st November
To support school-based professionals deliver individualised care for students, in collaboration with student wellbeing teams.
Paediatric Eating Disorders 'Travelling' ECHO
To build regionally focused communities of practice to support teams caring for children and young people with eating disorders.
Dates and times for the remainder of 2023 TBC
Rethinking the Crying Baby
Increasingly, Emergency Department presentations and hospital admissions are occurring for feeding, growth and settling related concerns, which may be preventable.​ Join this community to discuss the management of unsettled babies, including related breastfeeding and feeding challenges which can underlie crying and fussing.
Psychosocial Support for Trans and Gender Questioning Young People
To build a community of practice to support evidence-based psychosocial support for trans, gender diverse and non-binary youth.
Wednesdays 8-9 am AEST, fortnightly
25 July - 5 September 2023
Introduction to Medical Care for Trans Patients
A space for GPs, non-GP specialists, and Nurse Practitioners to discuss care for trans and gender questioning patients.
2nd Wednesday of the month 1:30-2:30 pm
9 August - 13 December 2023
Gender Dysphoria and co-occurring Mental Illness
A space for Consultant Psychiatrists and Psychiatry Registrars to discuss care for trans, gender diverse and gender-questioning children and adolescents.
Next series commencing 2024
Mind Body Symptoms: FSS Explained
To grow a community of practice for clinicians who work with or want to learn more about supporting the recovery of young people with functional somatic symptoms.
2nd Thursday of the month 1-2 pm AEST
9 February - 14 September 2023
To bring together end-users and data, application and technology specialists to share knowledge, ideas and expertise, in order to increase the value of health information for CHQ by improving awareness, proficiency, usage and success of health intelligence objectives.
Thursdays 12-1pm AEST, session every 4 weeks
20 July – 7 December 2023
International networks
There are ECHO hubs all around the world and joining their networks is free.
You can find network programs in the University of New Mexico ECHO Partner Portal. You can also use their interactive dashboard to find ECHO hubs around the world.
Project ECHO in Australia
In Australia, there are a range of available networks focused on topics across the lifespan. These relate to health, education, social welfare, and other emerging fields. The current list of ECHO Hubs across Australia includes:
Apunipima Cape York Health Council
Australasian Palliative Link International
Ballarat Community Health
Cairns & Hinterland Hospital and Health Service
Clinical Excellence Queensland
Darling Downs and West Moreton PHN
Dokotela
Goulburn Valley Health
GP Partners Australia
Health and Wellbeing Queensland
Health Consumers Queensland
Hunter New England & Central Coast PHN
Liverpool Hospital
Metro South Hospital and Health Service
Northern Territory PHN
Prader-Willi Syndrome Australia
Royal Australian College of General Practitioners
South Australian Postgraduate Medical Education Association dba SAPMEA
St Vincent's Hospital Melbourne
State of Tasmania (Tasmanian Health Service)
Sunshine Coast Hospital and Health Service
Superhub: Children's Health Queensland Hospital and Health Service
Sydney North Health Network
Sydney Partnership for Health, Education, Research and Enterprise (SPHERE)
The Royal Women's Hospital
Thorne Harbour Health
Townsville HHS
University of Melbourne
University of New South Wales
VCS Foundation Ltd.
Western Australia Primary Health Alliance (WAPHA)
West Moreton Hospital and Health Service
Western NSW PHN
Western Victoria PHN
Visit Start an ECHO to find out more about partnering with Project ECHO and launching your first network.
Last updated: September 2023