ECHO Impact - Overview
Key metrics for Children's Health Queensland Hospital and Health Service's ECHO impact so far.
To celebrate Project ECHO's 7th birthday at CHQ, we've got 7 fast facts on the impact we've had across Queensland:
2,658 frontline providers across 423 local communities have accessed advice and support from our specialist ECHO panel teams
90% of ECHO participants reported implementing positive changes in their local practices that they attributed to support provided by ECHO networks
94 ECHO Networks launched, delivering 752 virtual sessions – totaling 1,887 hours of free learning and support for frontline providers
17 individuals on average participating per session
23 organisations across Australia have been trained by the CHQ ECHO Superhub to run their own ECHO Networks – including Primary Health Networks (PHN), universities, Hospital and Health Services (HSS) and NGOs
Looking beyond Queensland we've also supported frontline child and youth health providers in every state and territory of Australia, AND 7 other countries
We've partnered with over 800 other organisations including Child Safety, Education, Youth Justice, NDIA, as well as other HHSs, PHNs and general practices to support frontline professionals where and when they need access to learning, advice, mentorship and professional networks.
ECHO Impact Map - Children's Health Queensland
Project ECHO continues to grow and further connect the health system - throughout both urban and rural regions. The impact map below displays our current reach across Queensland and Australia.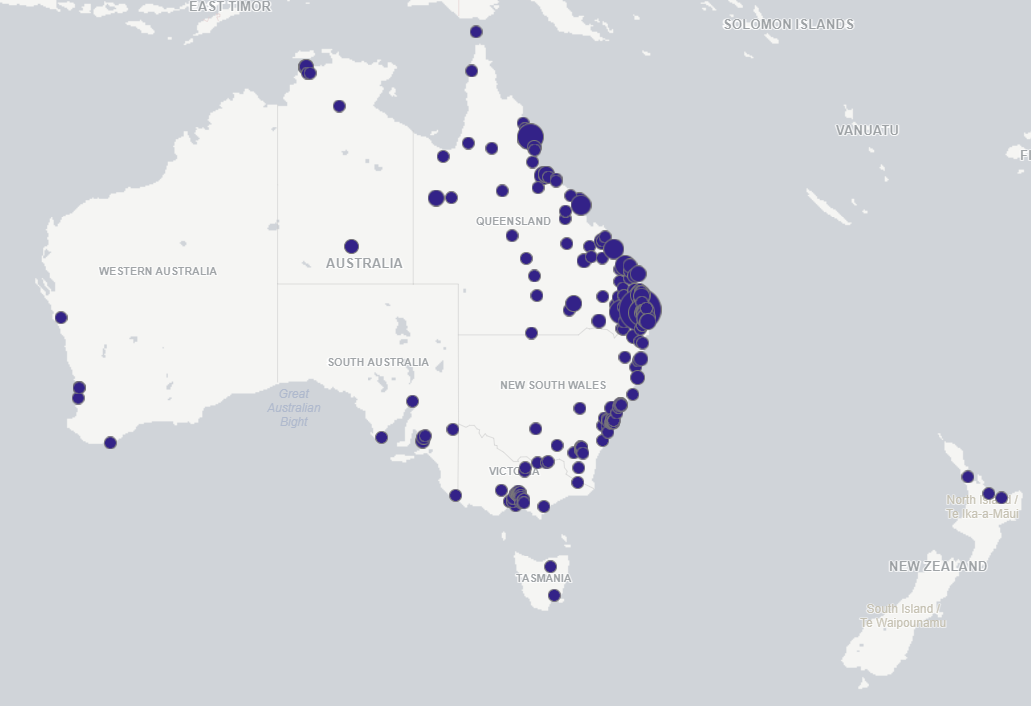 Project ECHO - Children, Adolescents and Young Adults with Complex Pain
The success of the Children, Adolescents and Young Adults with Complex Pain ECHO network is testament to the effectiveness of the ECHO model in integrating care throughout Queensland.
Watch the below video for a brief overview, and view the written abstract here for more detail.
Last updated: November 2023